[av_textblock size=" font_color=" color=" av-medium-font-size=" av-small-font-size=" av-mini-font-size=" av_uid='av-1vnj7ij' admin_preview_bg="]
Professional Carpet Cleaning In East London
Steam Cleaning East London
Using a carpet is good for your house. They look good on the floor. They are good to walk on when it is cold. They add color and complement the décor of the rooms. But they also accumulate dust and mites.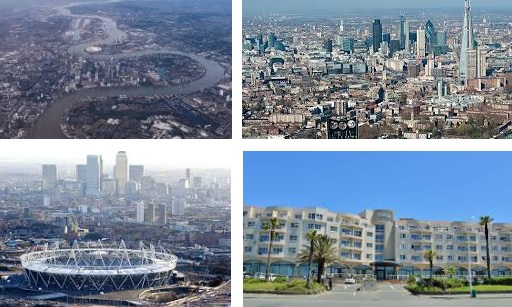 The problem with a dirty carpet is that it not only looks dirty, but it spreads allergy and illness. As the dust and mites stick to the carpet bacteria and other microbes easily grow in your carpets. Spillage of coffee and other liquids only add to the problem. Moisture will attract even more microorganisms. These are reason enough to spoil your health.
It is essential that you get your carpets cleaned by a professional cleaner periodically. Carpets are heavy fabrics which cannot be cleaned at home. Even if we can clean them at home it is almost impossible to get them dried soon. Even regular vacuuming cannot remove all the dirt that is sticking to it.
There are basically two methods that are usually used by the companies for carpet cleaning East London has. This mostly depends on the type of carpet that you have. Different materials require different types of cleaning. Let us see them separately.
Hot Water Extraction Method
This method is very suitable for the complete removal of stains and dirt from your carpets. The procedure starts with first treating the carpet with a cleaning solution. This will help to remove the stains. Carpets in heavy use areas normally have coffee, beer, and even blood stains. The cleaning solution helps to remove these stains.
After applying the cleaning solution, hot water is sprayed at high pressure on the carpet. This will help to loosen all the dirt that is sticking to the carpet. Dirt gets in between the yarns and sticks to them because of constant use and moisture due to liquid spills. The hot water spray helps to loosen this dirt.
Immediately after the hot water spray, a power vacuum machine is used to extract the loosened dirt. The process will be totally effective if the vacuum cleaner used is very powerful. This is very much needed. Most of the professional cleaning companies have powerful vacuum cleaners.
As this method doesn't leave any residue there is no threat of bacteria growing again. This method is recommended by most carpet manufacturers as being the best method. Some companies carry portable fans which will hasten the process of drying the carpet.
This method of cleaning is good for carpets made of synthetic material and wool. The normal drying time for this method is around 4 to 6 hours.
The Dry Method
The dry method is mainly used on carpets that are delicate and not water resistant. The cleaning is done by first spreading a cleaning powder on the carpet and rubbing it in with a machine. This powder mixes with the dirt and cleans your carpet. The powder is then removed using a vacuum cleaner. This method, however, does not remove stains.
The dry method is good for carpets made of natural fibers like jute, cotton, silk, velvet, etc. it takes hardly any time to dry as there are no wet solutions used.
Depending on the kind of carpet the carpet cleaners will use a suitable method.
NoStains offer professional carpet cleaning in East London. When it comes to carpet cleaning in London, NoStains is the name to trust. We strive to deliver quality services and we have your needs covered. From stain removal to carpet deodorizing. Our carpet cleaners are very well trained to ensure we deliver high standard results every time. Look no further, You will be surprised by the difference! Call us now! Our clients' requirements are our priority, at an affordable price and a time that best suits them.
In this stressful and busy life in London, we have no or very little time to look after our furniture or floor coverings. This is where your local Carpet Cleaning East London specialists are coming handy. Call us and we take it from there. The carpet cleaners from NoStains have Years of experience and eager to remove dirt and marks. We have the latest Prochem equipment and over 30 chemicals in the van for stain removal. Bear in mind that we can remove most of the marks as long as we are the first to treat them. However, stain removal is not guaranteed service.
Here is a video of East London Carpet Cleaning in action.

Health problems
NoStains recommend at least once a Year if not twice to clean your carpets or upholstery at home.
Following signs might help you in determining that your carpet needs some serious professional attention right now;
Deep down dirt
Carpet odor
Dried stains
Allergens
Bacteria
Roughed up fibers and fiber ends
Stains removal and controlling the insects are not going to solve the whole problem that is why imminent carpet cleaning service is in your best interests. Don't think "I have a vacuum cleaner" will resolve the cleaning needs at home, Carpet Cleaning East London will! Call Now 020 3575 1412!
[/av_textblock]
[av_heading heading='Our Prices for East London' tag='h3′ link_apply=" link=" link_target=" style=" size=" subheading_active=" subheading_size='15' margin=" padding='10' color=" custom_font=" custom_class=" admin_preview_bg=" av-desktop-hide=" av-medium-hide=" av-small-hide=" av-mini-hide=" av-medium-font-size-title=" av-small-font-size-title=" av-mini-font-size-title=" av-medium-font-size=" av-small-font-size=" av-mini-font-size="][/av_heading]
[av_table purpose='pricing' pricing_table_design='avia_pricing_default' pricing_hidden_cells=" caption=" responsive_styling='avia_responsive_table' av_uid='av-1sax7sb']
[av_row row_style='avia-heading-row' av_uid='av-1q31wzf'][av_cell col_style='avia-desc-col' av_uid='av-1nsi5yj']Type[/av_cell][av_cell col_style=" av_uid='av-lecdn']Price[/av_cell][/av_row]
[av_row row_style=" av_uid='av-1kjl9wb'][av_cell col_style='avia-desc-col' av_uid='av-1jfxlaj']Single bedroom[/av_cell][av_cell col_style=" av_uid='av-1h61f17′]£18[/av_cell][/av_row]
[av_row row_style=" av_uid='av-1fujvtn'][av_cell col_style='avia-desc-col' av_uid='av-1ek6n8b']Double bedroom[/av_cell][av_cell col_style=" av_uid='av-1dbrpi3′]£25[/av_cell][/av_row]
[av_row row_style=" av_uid='av-1atdofv'][av_cell col_style='avia-desc-col' av_uid='av-19×4763′]Living room[/av_cell][av_cell col_style=" av_uid='av-183386j']£30[/av_cell][/av_row]
[av_row row_style=" av_uid='av-1682obv'][av_cell col_style='avia-desc-col' av_uid='av-13vxhej']Sitting room[/av_cell][av_cell col_style=" av_uid='av-12bdqd7′]£30[/av_cell][/av_row]
[av_row row_style=" av_uid='av-10o4o8r'][av_cell col_style='avia-desc-col' av_uid='av-100dox7′]Step[/av_cell][av_cell col_style=" av_uid='av-xs5j5n']£2[/av_cell][/av_row]
[av_row row_style=" av_uid='av-x0odl7′][av_cell col_style='avia-desc-col' av_uid='av-u623rf']Landing[/av_cell][av_cell col_style=" av_uid='av-sjr4hn']from £7[/av_cell][/av_row]
[av_row row_style=" av_uid='av-rymvnv'][av_cell col_style='avia-desc-col' av_uid='av-q6n7kb']Hallway[/av_cell][av_cell col_style=" av_uid='av-odaghn']from £10[/av_cell][/av_row]
[av_row row_style=" av_uid='av-lyno97′][av_cell col_style='avia-desc-col' av_uid='av-lhcdzf']Commercial carpet cleaning[/av_cell][av_cell col_style=" av_uid='av-jgufnf']£2.00 per sq/m[/av_cell][/av_row]
[/av_table]
[av_two_third first min_height=" vertical_alignment=" space=" custom_margin=" margin='0px' padding='0px' border=" border_color=" radius='0px' background_color=" src=" background_position='top left' background_repeat='no-repeat' animation=" mobile_display=" av_uid='av-ha6023′]
[av_promobox button='yes' label='CLICK TO CALL' link='manually,tel:033203303201018′ link_target=" color='theme-color' custom_bg='#444444′ custom_font='#ffffff' size='large' icon_select='no' icon='ue800′ font='entypo-fontello' box_color=" box_custom_font='#ffffff' box_custom_bg='#444444′ box_custom_border='#333333′ admin_preview_bg=" av_uid='av-f2ppdn']
Call us now for free quote – we will be happy to give you more information or book a services via the phone.
[/av_promobox]
[av_textblock size=" font_color=" color=" admin_preview_bg=" av_uid='av-e4whxn']
[/av_textblock]
[/av_two_third]
[av_one_third min_height=" vertical_alignment=" space=" custom_margin=" margin='0px' padding='0px' border=" border_color=" radius='0px' background_color=" src=" background_position='top left' background_repeat='no-repeat' animation=" mobile_display=" av_uid='av-bys7nf']
[av_contact email='[email protected]' title='FREE QUOTE' button='Submit' on_send=" sent='Your message has been sent!' link='manually,http://' subject=" autorespond='We recieve your message. We will contact you as soon as possible. Thank you.
NoStains Ltd.
https://nostains.co.uk' captcha=" form_align=" color=" admin_preview_bg=" av_uid='av-ahhpaj']
[av_contact_field label='Name' type='text' check='is_empty' options=" multi_select=" av_contact_preselect=" width=" av_uid='av-9swi0b'][/av_contact_field]
[av_contact_field label='E-Mail' type='text' check='is_email' options=" multi_select=" av_contact_preselect=" width=" av_uid='av-tnu97′][/av_contact_field]
[av_contact_field label='Phone' type='text' options=" check='is_number' width=" multi_select=" av_contact_preselect=" av_uid='av-55hmez'][/av_contact_field]
[av_contact_field label='Service' type='select' options='Carpet Cleaning, Rug Cleaning, Stain Removal, Upholstery Cleaning' av_contact_preselect='aviaTBaviaTBav_contact_preselect' check='is_empty' width=" multi_select=" av_uid='av-3jwsi3′][/av_contact_field]
[av_contact_field label='Comment' type='textarea' options=" check=" width=" av_uid='av-2g9yrf'][/av_contact_field]
[/av_contact]
[/av_one_third]