Stain Removal Service
Professional Stain Removal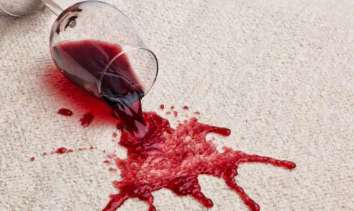 Stain removal is part of the service we offer. NoStains are specialists in removing any marks. We recommend you to
deal with any new stains as soon as possible. You can always try to remove them by yourself, however, some spots need
more delicate touch, from an expert. If you spill something on your carpet, rug or upholstery do not panic, just call the
professionals. Our practice show, we have a better chance of removing stains before anyone else does. NoStains carpet cleaners
have in stock over 20 professional stain removal chemicals that can remove marks such as paint, oil, ink, chewing gum, red wine,
tea, coffee, and makeup. We assess the type of stain you have and assign the right chemical or liquid for it. For an extra cost, we can
apply Scotchgard Protector to help prevent stains and keep the appearance of your carpets or upholstery even longer.
Scotchgard is a high-quality professional carpet protector incorporating fluoropolymer and a special stain block additive which
helps prevent soiling and staining. Our Scotchgard chemical is suitable for use on most carpets, subject to proper pretesting and assessment.
WOOLSAFE approved protector for wool carpets and rugs.
Coats and protects fibers against water and oil-based spillages
Contains stain blocker additive to help the removal of food colorings and dye-based stains
Can be applied to extraction cleaned and new carpets
Please note stain removal is not guaranteed service
Call us for quotation 07955 332833
or email us info@nostains.co.uk