Looking for Quality Carpet Cleaning in Winchmore Hill? 
Your carpet serves as a major component in your home. More than its aesthetic appeal, it insulates your home helps avoid slip and fall accidents and saves you from the hassle of labor-intensive and time-consuming cleaning required for hard-surfaced flooring.
For these reasons, it is important that you keep your carpet looking at its best for the longest time possible. Aside from maintaining its quality, you also need to ensure that your carpet is dust-free, odor-free, and free from other contaminants. 
So, how often should you get your carpet professionally cleaned? 
Dirty carpets are not only unsightly, but they are also full of bacteria, grimes, and allergens. Quite simply, your carpet is your floor's filter which traps all the contaminants floating around the air. 
For carpet cleaning in an average household, vacuuming at least twice a week is usually recommended. But deep cleaning should be done ideally at least once a year. And, it doesn't just end there as this is only a general recommendation. There are, in fact, a number of factors to consider when it comes to how frequent should your carpet be professionally cleaned – the amount of traffic in your home, whether you have young kids or fur-babies at home, you have a carpet warranty you need to consider and the color of your carpet. 
How important is Professional Cleaning When I Vacuum Regularly?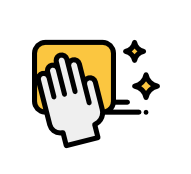 While vacuum cleaning can clean your carpet, it's essentially surface cleaning only and unfortunately does not count when we talk about deep and genuine cleaning. Here are the top reasons why you should consider professional carpet cleaning:
To protect your loved ones
As mentioned above, your carpet serves as a filter. It absorbs the dirt, germs, and other contaminants. Over time, all these can become pollutants and allergens which can cause health problems in your household. Only professional cleaning can thoroughly remove these contaminants.
To make your carpet last longer
Carpets are expensive home investments. Professional carpet cleaning will save you from spending more on premature carpet replacement. They have the right expertise and cleaning agents to ensure your carpet maintains its appearance and luster and most importantly to make sure it will last you longer.
To keep your carpet warranty valid
If your carpet comes with a warranty, manufacturers will typically require your carpet to be professionally cleaned at least once, and some twice, a year to maintain the validity of your warranty.
Finding the Best Professional Carpet Cleaning Service in Winchmore Hill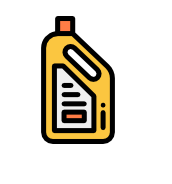 Are you looking for a quality professional carpet cleaning service here in Winchmore Hill? You've come to the right place. Our employees are professionally trained and our team is dedicated to assisting our customers with all their carpet cleaning needs. We only use eco-friendly cleaning products to protect our environment and your family's health.
Regardless of whether you're looking for quick refreshing of furniture and carpets, or simply a just one-off cleaning; we will gladly handle both equally with fantastic excellence. We strive to deliver quality services and we have your needs covered.
Click Here to see some of our cleaning services
London Location
When it comes to carpet cleaning in London, NoStains is the name to trust. We strive to deliver quality services and we have your needs covered.
Please find below some of the locations that we cover in London
Be it stubborn stains, tough odors, and regular maintenance, we have the right technology and cleaning solutions for you.
Book an appointment with us now and experience carpet cleaning at its finest at the most reasonable price in town.